Sustainability is too ambiguous. Our podcast defines it.
We started the Sustainability Defined podcast out of our shared passions for the environment, good conversation, and – of course – bad jokes. Since meeting at a DC happy hour in Spring 2016, the operation has grown from a spreadsheet of personal sustainability contacts to an acclaimed podcast that's downloaded in over 100 countries, included on course curricula at universities across the US, and regularly listed as one of GreenBiz's top sustainability podcasts. We hope you dig it!
The voices
Jay is an urbanist, an environmentalist, and (occasionally) a humorist. Focusing his career on financial and environmental sustainability, Jay is driven by communicating the "big picture" of sustainability to spur action towards a more resilient future. He likes live music and the feeling of importance he gets when hearing his own voice through a podcast.
Jay is also the founder of Ground Up Impact, where he scales environmental and social business ventures to profitability.
Jay received his B.A. from the University of Michigan (Go Blue!) and his Master's of Urban Planning from Cornell University.

Email him at jay@sustainabilitydefined.com.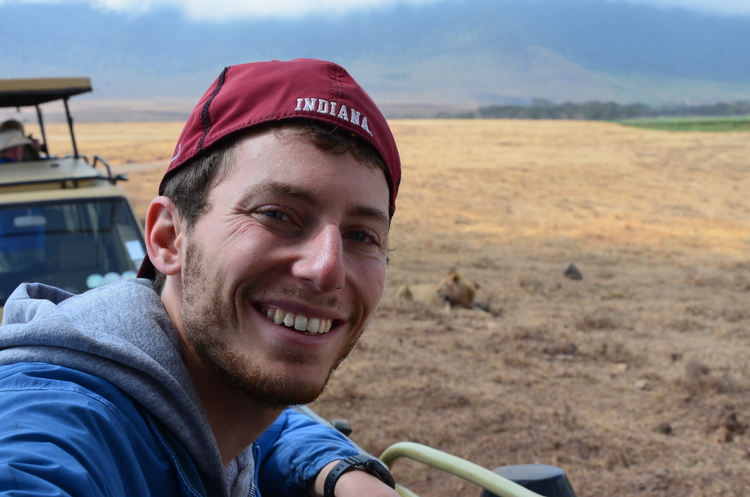 Scott is often described as a "funny Spock" with his combination of logic and jokes. He enjoys college hoops and bike riding everywhere. In fact, his favorite part of the day is when both he and the school crossing guard are dancing and saying good morning as he passes by on his ride to work.
Scott received his B.A. from Georgetown University and his J.D./M.P.A. from Indiana University.

Email him at scott@sustainabilitydefined.com.
Shannon is currently a Master of Environmental Management student at Duke University interested in the intersection between business, the environment, and social entrepreneurship. In her little spare time, she is always on the move travelling the globe or exploring the outdoors through hiking, snowboarding, and scuba diving trips. Upon graduation from her master's degree, she hopes to work in supply chain management to support the development of transparent and ethical supply chains.
Shannon also has has BAs in Behavioral Biology and Psychology from Johns Hopkins University.
Morgan is passionate about sustainable international development and works as a civil engineer-in-training and sustainability consultant. On weekends, she farms organic wine grapes in Sonoma, California. Once at a green building conference, Morgan was awarded a badge with the title "Troublemaker." She has strived to live up to that title ever since.
Morgan received her M.S. and B.S. in Environmental Engineering and African Studies from Stanford University.
Lisa is a mechanical engineer and designer, passionate about sustainability and podcasts! As a native New Yorker, she's curious about the urban landscape and architecture around her, so she's almost always looking up and blending in with the tourists...with a 99% chance there's a podcast going off in her headphones (and a super high chance that it's Sustainability Defined).
Lisa received her B.S. in Mechanical Engineering from Stony Brook University
Max is studying Environmental Studies and Chemistry. He hopes to one day go to medical school, or maybe become a climate scientist, or maybe even become an environmental lawyer. One thing is for certain though: Max will become an amateur beekeeper. You can spot Max by the Wilco patch on his backpack, the Wilco sticker on his laptop, or maybe the Wilco sticker on his reusable water bottle. Max loves podcasts, especially WTF with Marc Maron and Sustainability Defined.
Max will receive his B.A. from George Washington University in the Spring of 2019.
Adrienne holds a Master's degree from Northwestern University in English Education. She is a former middle and high school language arts/English teacher for the Chicago Public Schools. She also has an extensive background in educational sales and currently freelances for an educational editorial development house. Adrienne is honored to serves as a trusted researcher and text editor for our podcasts.
She lives in suburban Chicago and is proud to be the LMITW. Extra points if you can figure out what the LMITW acronym means given that Adrienne happens to be Scott's mom!
Samantha is focused on using the power of communications and impact strategy to help drive sustainable business. She's pretty gung-ho to learn about the health and environmental impacts of anything we put in and on our bodies. Samantha is a native of Chapel Hill, NC and a retired DI soccer player who spends a lot of her free time playing in pick-up leagues. If she's not running around, you can find her drawing, hiking, and reading up on food tech.
Samantha received her B.A. in Environmental Studies and International Studies from Elon University, and is now pursuing a Master of Environmental Management at Duke University.
Annabelle is a wildlife biologist-turned-corporate sustainability strategist. She is dedicated to understanding how we can use private sector resources to protect the planet's biodiversity. Having grown up in rural California, Annabelle loves being outdoors; her weekends usually consist of hiking, kayaking, and gardening.

Annabelle received a B.S. in Biology from Duke University in 2017 and is now continuing her Duke experience as a Master of Environmental Management candidate.
Carolyn's career has spanned the financial, non-profit, startup and property sectors. She has designed and led programs driving innovation for social and environmental impact. Carolyn is always seeking out mindsets, business models, and technologies that will drive sustainability forward.